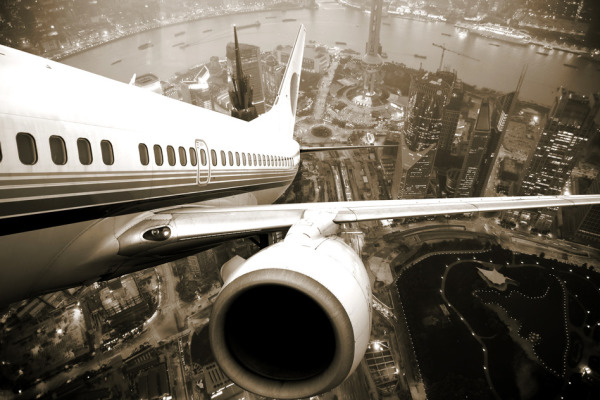 Excellence in Northern Ireland Aerospace Sector
Arlene Foster has encouraged local companies to build on Northern Ireland's reputation for excellence in the aerospace sector.
Today Arlene Foster addressed over 160 delegates at the SC21 Supply Chain Excellence conference and awards event in Titanic Belfast where a number of Northern Ireland companies received recognition following their involvement on the SC21 Programme. (SC21 helps companies improve efficiency and boost competitiveness)  
Among them was Springco Ltd specialist spring solutions manufacturer who received a bronze award.  Arlene Foster said: "Springco is one of 11 local companies setting the benchmark in business excellence, reflecting the strength of the Aerospace sector in Northern Ireland. The SC21 initiative is providing these businesses with an opportunity to demonstrate their capabilities and competence on a national scale. Indeed, Northern Ireland companies have seen an increase in sales of up to 70 per cent as a result of their participation.
SC21 delivers a structured approach to improvement and a focus on an open and honest relationship between customer and supplier which is creating the necessary conditions for further growth in the sector."
Stephen Cowan, Vice-President, Supply Chain and Fabrications, Bombardier Aerospace, Belfast, said: "The SC21 programme is having a real impact on local suppliers, as demonstrated by the number of companies now engaged in the programme and, more importantly, the fact that many are seeing tangible benefits with increased business and sales, and improvements in performance.
"We will continue to build on this success, leveraging initiatives such as SC21, the Aerospace Growth Partnership and the Northern Ireland Partnering for Growth Strategy, to ensure that we have a supply chain that can grow its capabilities in the high-technology, high-value areas where our industry needs to compete."
The programme is achieveing great momentum in Northern Ireland with B/E Aerospace (UK) in Kilkeel now a SC21 champion and Bombardier undertaking the third wave of its programme.
David Sales, Managing Director of Bronze award-winning Springco Ltd in Portadown, added: "We are delighted to be awarded the SC21 Bronze award. It is an acknowledgement of the professionalism and skill that we apply to all elements of our business. The SC21 process has helped us formalise and prioritise how we take our next steps to excellence and continuously improve our systems and processes to increase our efficiencies and help to reduce costs for our customers."
Delegates from major global aerospace companies including Cobham, Mitsubishi Materials and GKN attended the awards event to learn more about Northern Ireland's aerospace sector.  Airbus also outlined its future supply chain strategy and the positive impact the SC21 programme will have on its supply base.
Leslie Orr, ADS NI Manager, said: "I am delighted for the local award winners who are setting the benchmark on business excellence in our local Aerospace sector. The engineering expertise in Northern Ireland is outstanding and we look forward to more companies attaining these awards.