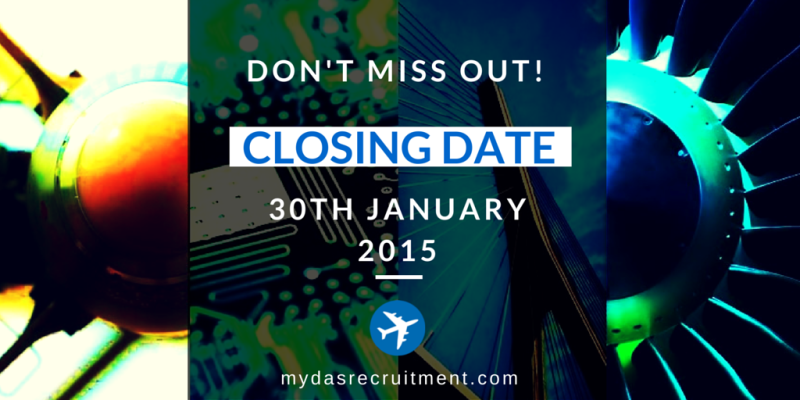 Don't Miss Out on these Engineering Jobs!
Don't miss out on these great engineering jobs!  We have a number of permanent roles closing on the 30th January 2015.  These include the following:
Manufacturing Engineer
Quality Engineer
SQA Engineer
CNC Programmers
Graduate CNC Programmers
For further information and to apply please go t0, https://www.mydasrecruitment.com/jobs-engineering-aerospace-it-pharmaceutical/
If you are interested in any of our job opportunities simply send your CV to jobs@mydasrecruitment.com or call us on:
028 91 450107.