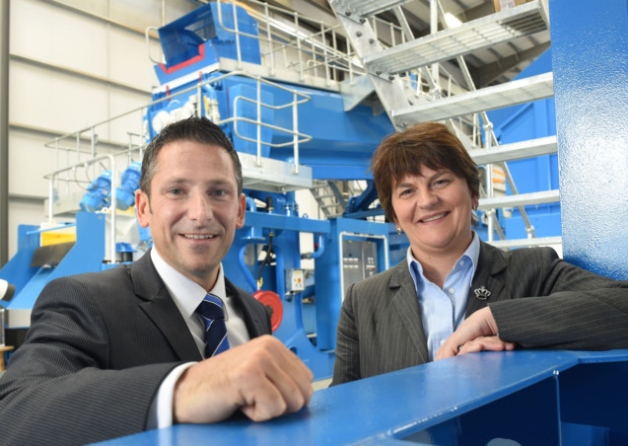 Cookstown firm announces 50 NI new jobs
CDE Global designs and manufactures bespoke industrial washing equipment and is a leading supplier for quarries and mines.
The company employs more than 250 people globally.
The mult-million investment underpins its plan to expand its export reach, and in particular to target markets in North America, Australia, South Africa, Brazil and Europe.
Announcing the jobs on Wednesday, Enterprise Minister Arlene Foster said: "This investment by CDE Global will enable the company to roll out its ambitious export strategy and underpin its position as the world's premier provider of specialist washing systems.
"The 50 new jobs offer employment opportunities across a range of disciplines including engineering design, finance, sales and marketing and are a boost to Co Tyrone and the wider economy. This expansion further builds on CDE Global's sustained growth which has been driven by its focus on product development and export sales."